GALAXY LED LIGHTING

MOTION PICTURE - TELEVISION - VIDEO

The Future of Green Energy Lighting for the Entertainment Industry is Here!



We Solved the Energy Crisis, It's Called Paying Less! (90% Less)



The Time Has Come!
- The Brightest and Most Powerful LED Lights Under the Sun! -


*** DESIGNED, DEVELOPED, ENGINEERED & ASSEMBLED in the USA ***



LED Studio Lights

NEW LED TECHNOLOGY
REVOLUTIONIZING THE INDUSTRY
Go Green & Save Green!
GREEN TECHNOLOGY MADE IN USA.

Go Green ²
Green ² = save the planet + save money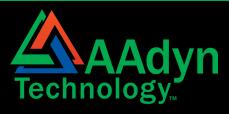 Galaxy Repair Service has joined-up with AAdyn Technology in a new LED Lighting Technology that surpasses any other LED Studio Light. Making it the first time an LED Light matches the most popular types of HMI Lighting Systems in the Entertainment Industry! Galaxy Repair Service is the Authorized Service / Repair Center and Dealer for the West Coast.
High-Speed, Flicker-Free Videography
The ECO Punch Bullet LED light is flicker-free up to 100,000fps, seen here with the Photron Fastcam.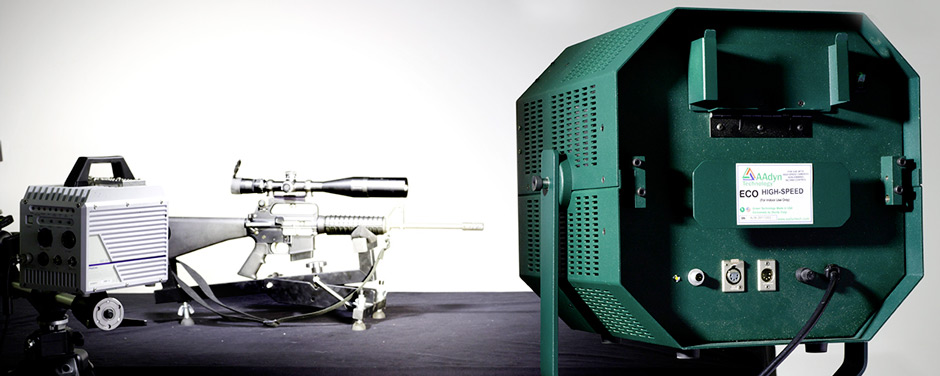 4044 foot-candles @ 10ft.
Daylight-Balanced at 5600°K
Dimmable with no color shift
Draws 4.8 amps at max output
More powerful than a 2,500W HMI
Flicker Free up to 100,000 fps
operates cool-to-the-touch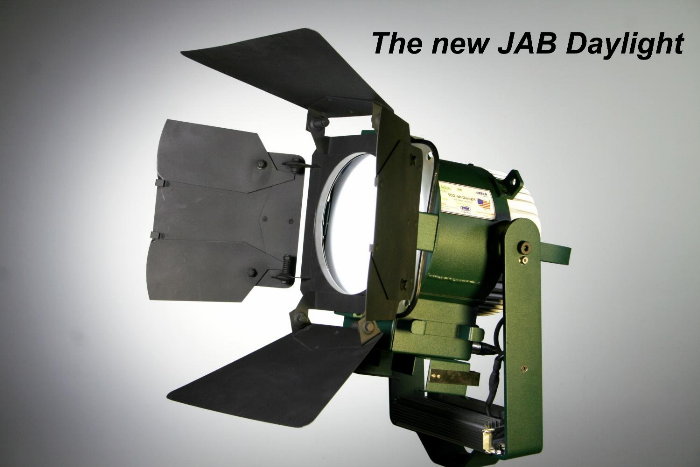 1,854 foot candles @10 feet
Daylight-Balanced at 5600°K
Dimmable with no color shift
Draws 1.77 amps at max output
Douse (Intermittent off) Switch
Convection cooled with no fans
Also runs on 24/30VDC Battery Pack



Also Coming Soon!

The JAB Hurricane IP65 Rated (weatherproof)
1,771 foot candles @10 feet
Daylight-Balanced at 5600°K
Draws 1.77 amps at max output
Also runs on 24/30VDC Battery Pack
IP65 Rated for Total Protection against
Dust & Low Pressure Water Jets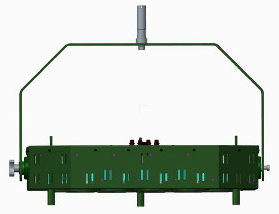 The New LED ECO Space Light is Coming Soon!
Draws 6.5 Amps @ 120v AC
Up to 90% power savings
Tungsten 3280° Kelvin
Over 51 foot candles
from a height of 25 feet
Even spread of light
High CRI 95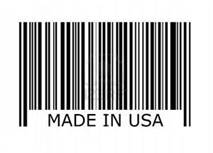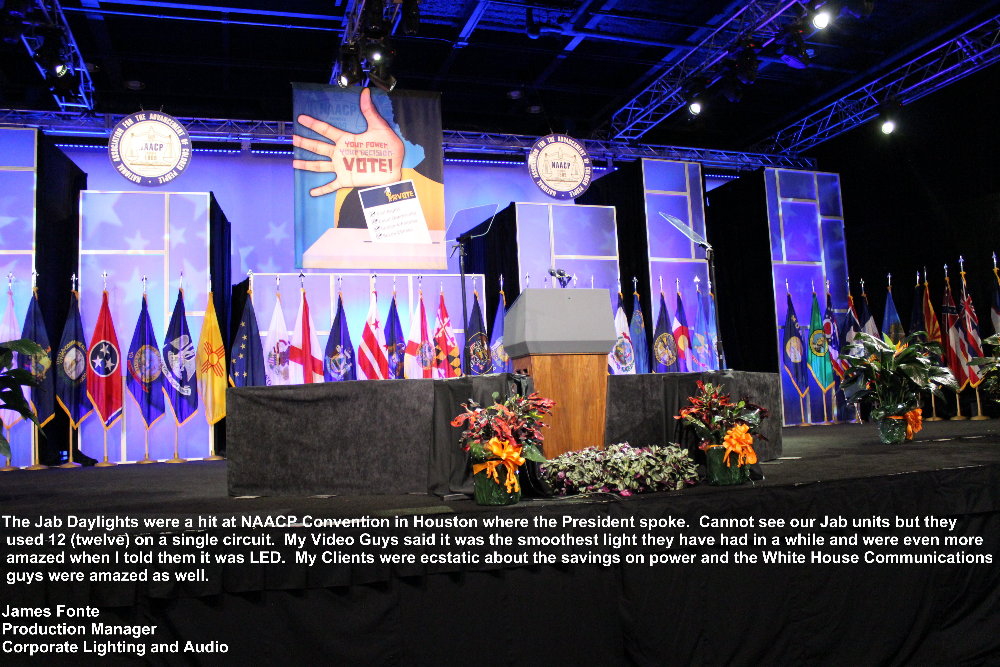 .
(Seeing is believing!)
NOW YOU CAN COME SEE AND PLAY WITH THE NEW ECO PUNCH PLUS & JAB DAYLIGHT
AT GALAXY REPAIR SERVICE. AFTER ALL, SEEING IS BELIEVING!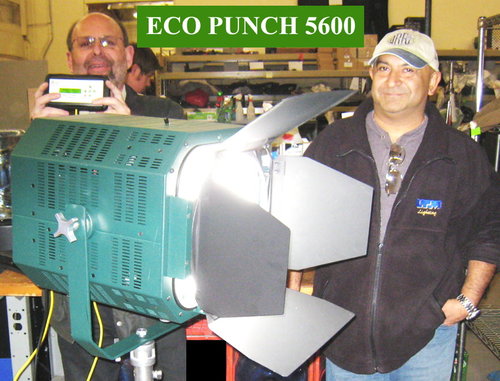 The Eco Punch Plus draws less than 5 amps so you can plug up to
4 of them (Equivalent to 4 2500w HMI's!) to a single 20 amp circuit!
New LED Technology, Purchase Them Direct Through Galaxy Lighting Services
For a Complete List of ECO LED Products please visit:
ECO5600.com
Special Discount Prices range from $4400.00 to $7350.00 ($5900.00 to $9800.00 list)

For more info & prices call 661-946-3373 or e-mail us at ledcine@usa.com
Everything you need in One light!
Single Light Source

Low Power Consumption (< 5 amps)

Brighter than a 2500w HMI

Over 4000 fc @ 10ft.

Strobe Effects

Lightning Effects

Brightness Control 0-100%

5600K output or 3200K w/ gel

DMX Compatible

Programmable

RDM, Wireless

30,000 Hrs. or 3 Yr. Warranty

and much more!

All for less than a 1200w HMI System!

Go Green ²
Green ² = save the planet + save money





take us on the go.
Mobile QR website: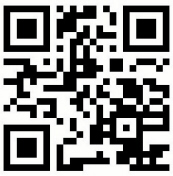 LED ECO STUDIO 3200 SPECS:



LED ECO PUNCH 5600 SPECS: